Widow Support Group
Widows meeting and connecting with other widows is very special and precious. Beauty From Ashes Ministries (BFA) in New Braunfels, Texas has successfully started the first BFA widow support group implementing the well-developed and faith-based BFA curriculum that was written by a widow. We offer in person group meetings the third Sunday of each month for 1 hour.
If you live in the New Braunfels area, please use the form below to contact BFA for meeting information. If you live outside of the New Braunfels area and are interested in BFA, please join our private FB page and newsletter for upcoming webinars and on-line support groups.
If you are interested in starting your own Beauty from Ashes Ministries in your community or church, please see "Start Your Own BFA" to connect with BFA Ministries for more information.
Beauty from Ashes Ministries support groups are led by widows that are certified grief specialists and/or are trained in group facilitation and in using the Beauty from Ashes Ministries Support Group Curriculum.  
A Widow Information Form is required to attend support groups. This is to ensure that groups are safe and confidential.
BFA Curriculum consists of the following meeting structure:
Lighting of Candle
Breathing / Silence
Opening Prayer
Group Guidelines
Check-ins
God Sightings
Heart Activity / Widow Topic
Discussion Questions
Empowerment
Monthly socials and/or events, important dates
Closing Prayer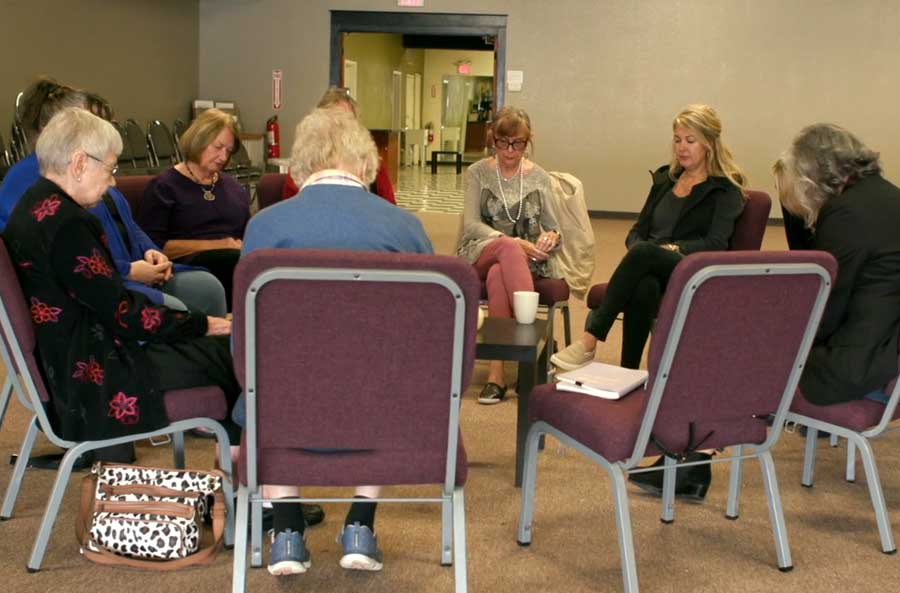 Let's Connect!
Please email us using the form below. We look forward to visiting with you.